The Baman Piderman Comics were a short series of comic strips created in April 2010 to entertain everyone during the somewhat long wait for Frow Da Party (the Season 1 conclusion) to be released. The comics do not contain much plot, but are considered canon.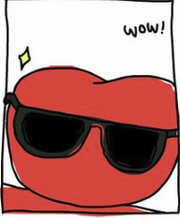 Characters
Edit
Appearances
Edit
The snow in the Baman Piderman world is edible because Baman and Piderman eat it in "Chomp."
Ad blocker interference detected!
Wikia is a free-to-use site that makes money from advertising. We have a modified experience for viewers using ad blockers

Wikia is not accessible if you've made further modifications. Remove the custom ad blocker rule(s) and the page will load as expected.